Please join us at the CCYR Warehouse (3054 Leeman Ferry Rd 35801) on Thursday January 20th from 4pm – 6pm as we celebrate the dedication of our educators, counselors, social workers…our community GIVERS who serve our most vulnerable families and children.
CCYR's open-air warehouse, we'll be masked-up to welcome you, provide tours and share information on CCYR's Programs for families and children.
PLUS, Meet "Chaos" and enter to win 2 tickets to a HAVOC Hockey game!
See you at the CCYR Warehouse!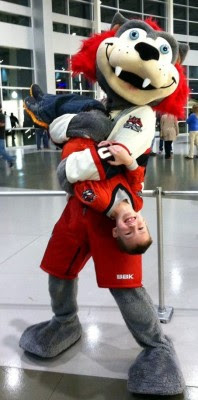 The HAVOC games on Friday January 21 & Saturday January 22 will feature
STOCK the CLOSET (benefiting CCYR's Mobile Closet.)
Cheer on the HAVOC and bring a donation of… kids pants/shirts (5T-12 new or gently-used), individually wrapped toothbrushes, toothpaste, soap bars, or deodorant.
Our One Mile Fun Run Through Huntsville's Tinsel Trail – 2021